The PIB Hub and The Indian Chamber of Commerce signed a MoU "to promote the economic exchange in the area of Trade to India, Portugal and Indian Diaspora market, in a bilateral and multilateral perspective. The principal focus will be in area such as "renewable energies (solar and wind), construction, infrastructure (roads, ports, airports), defence ('Drones', robotics, cargo planes), food processing and logistics, tourism, hotel and real estate".
The MoU was signed between PIB Hub and the Reira Group, represented by Goan entrepreneur Darryl Pereira, for the opening of PIB Hub Goa, "to provide a local service to support the Indian business community interested in making investments in Portugal and Portuguese speaking countries, as well as supporting the Portuguese business community that wishes to invest in India". The MoU was exchanged between Darryl Pereira, Reira Group and Dr. Abdool Karim Vakil, Chairman PIB Hub, in the presence of the honorable Prime Minister Narendra Modi and Prime Minister António Costa. The agreement will lead to enhanced opportunity in business and trade with Goa with the setting up of a PIB Hub Goa.
Said Darryl Pereira, CEO, Reira Group,
"India and Portugal is home to a vibrant start-up community, many of who are reluctant to venture into unknown markets in India and Europe. PIB Hub will facilitate entrepreneurs to venture into India through Goa and assist Indian companies to enter Europe through Portugal. PIB Hub will act as a bridge between the two countries. It will provide assistance in various forms including hand-holding entrepreneurs".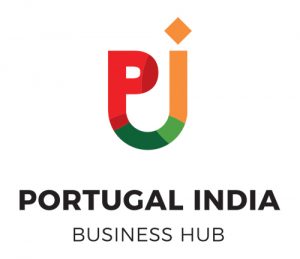 The AICEP and The Portugal-India Hub Signed an understanding for the assistance "in the development of direct commercial (trade) relations between India and Portugal, implementing measures to achieve a balanced bilateral trade in between two countries in all sectors of the economy".
Accordingly, "the parties intend to cooperate in the organisation of fairs, conference and other events, promote trade mission between two countries, exchange economic and trade information".